I am Mika Hämäläinen, a language technology PhD student at the University of Helsinki. I have a Master of Arts degree in Spanish philology from the the same university with specialization in computer science, social psychology and cognitive science.
In addition to my own university, I have studied in the Complutense University of Madrid and Stockholm University as an exchange student.
I will blog about something I like on weekly basis. I do this to practice my positive thinking. 💭
There's too much negativity in the world, so this blog acts as a safe haven for positive thoughts. 😊
In addition to this blog, I have my home page.

      or  RSS
Affiliate programs
Note: This site contains affiliate links to different companies to provide the author with income and keep the blog free of advertisements.
I as a developer

  GitHub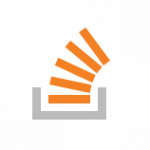 Developer Story