During my transit at Hamad International Airport in Doha, I had the opportunity to visit one of the fanciest lounges in the world, Qatar Airways Al Mourjan lounge. I did travel on an upgraded Qatar Airways business class ticket, which unfortunately, does not include a lounge access. However, I am on a sapphire level in the Oneworld program (Finnair Plus Gold), so I had the right to get in anyways. 😊 This is by far the fanciest lounge I have ever visited, however, looks can be deceiving, so let's break it down.
As I entered the lounge, my ticket was scanned several times. There seemed to be some confusion among the staff because my upgraded Qatar Airways business class ticket did not include a lounge access, but I was still eligible with my status. However, they let me enter without standing in a line, which was a nice thing, but I still wonder why I was allowed to skip the lines. Was it really because of my status? Who is to know. 😅 I was given a quick tour to the lounge facilities. The lounge was huge with several dining areas and an upstairs restaurant. I felt like in a dream! 😃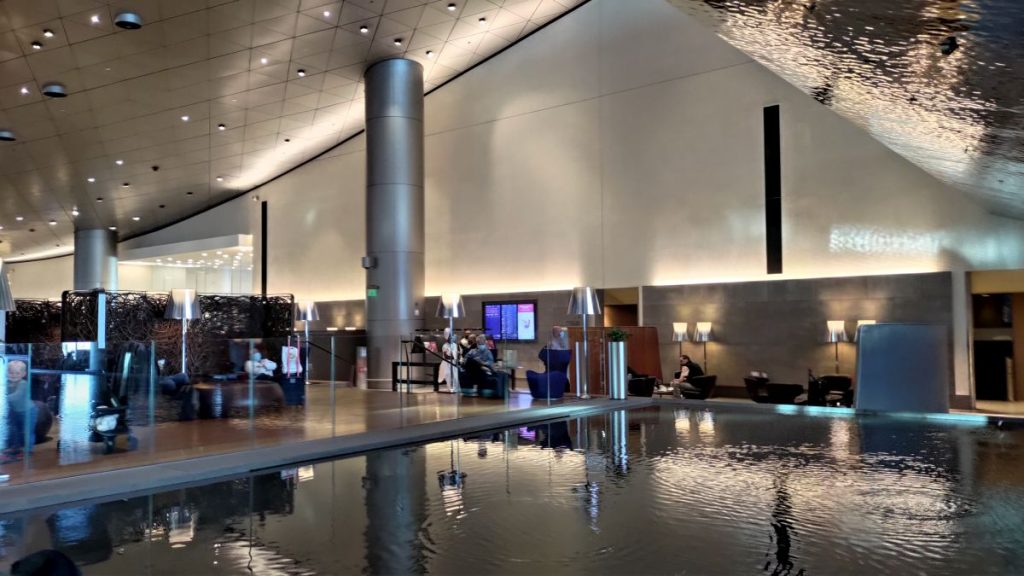 Food and Beverages
Al Mourjan lounge has several restaurants and snack areas. Based on what I saw, they mostly served the same things. Some of them (especially the snack areas) had fewer options, but all in all, it was the same stuff all around. The main difference was the restaurant upstairs that had a buffet and an à la carte menu. The problem with this main restaurant was that it had a limited capacity. I managed to sneak in without standing in a queue, but I did notice that a lot of people were told to wait downstairs before they could eat upstairs. This is not too nice of an experience to be turned away from the best restaurant in the lounge especially if you are on a tight schedule. 😥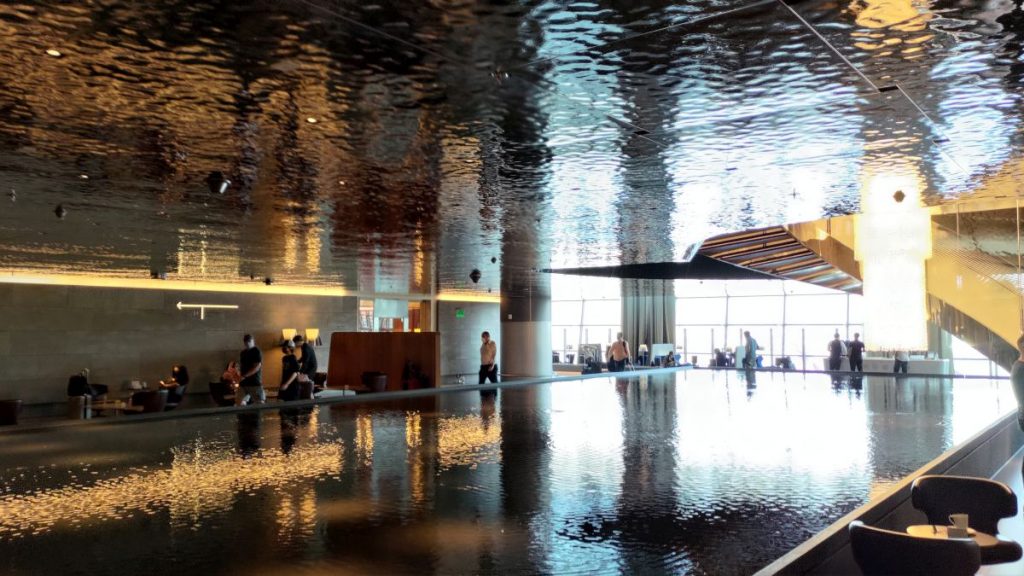 Inside of the restaurant, I was seated to a table by friendly staff. As soon as I saw the menu, I started to instantly regret that I was visiting the lounge during breakfast hours. The breakfast choices were modest average breakfast, but the lunch and dinner choices looked so good and delicious! The breakfast was served promptly with a glass of Baileys, and it was delicious. 😋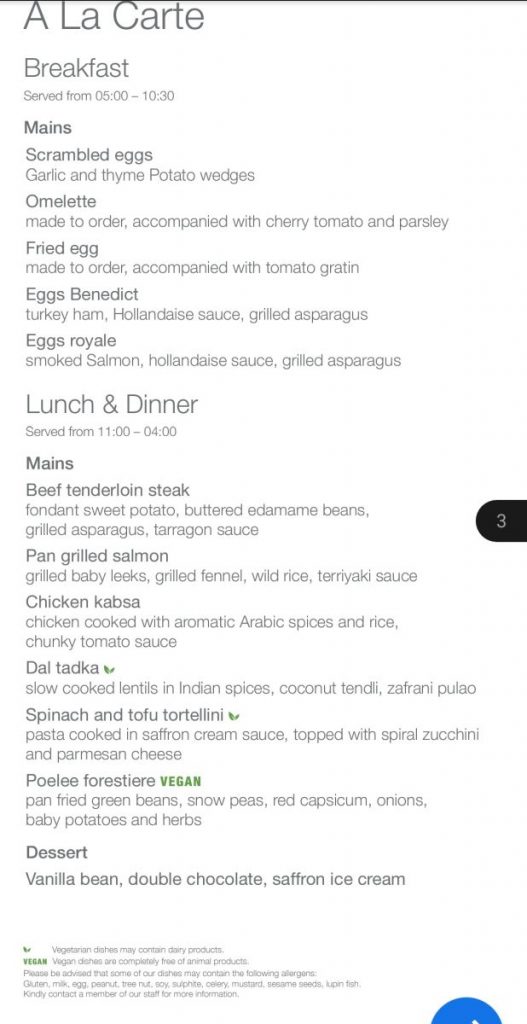 There was a possibility of ordering alcoholic beverages from the restaurants, but there was no self-service area. Or a buffet, as I like to call it. Soft drinks and coffee were available in different parts of the lounge, just walk in and grab some. However, I felt that everything was a bit too far away from any sitting area, so I did not get this usual lounge feel where I would just occasionally walk and grab a snack or something to drink. Nope, in this lounge, you will need to go on a quest for food and drinks. What makes it worse is that not everything is available everywhere, so you might need to roam around.
Other facilities
There are several siting areas in the lounge, and while they might not be optimal for accessing food and drinks, there is a lot of variety in them. There are so many different types of chairs, armchairs, sofas and so on. There is definitely a seat for everyone and for every occasion.
In fact, if you are tired and feel like sitting isn't the optimal way to relax, the lounge had sleeping areas as well. In order to access them, you need to consult the staff for availability, but the option is there and it is nice to have it. What would be a better thing to do after a good night sleep than taking a shower? Can do, the lounge also had shower rooms you can book.
They also had a gaming area, which I found out about too late. Just when I was about to go there, my flight started to board ahead of its time. 😒 Apparently there were some areas for kids to play as well.
Final thoughts on Al Mourjan lounge
Al Mourjan lounge is very big and they do have a friendly staff and a lot of things going on. However, it gets very busy with people and you may need to wait to get in to the lounge to begin with and wait again to get into the à la carte restaurant. Food and beverage selection is good and delicious, but they are not conveniently accessible from most parts of the lounge. And in such a busy lounge, you do not want to keep your fellow passengers waiting by spending excess time in the restaurant areas.
Nevertheless, this lounge is worth experiencing because it is among the biggest lounges in the world. Not every airport will have something like this with this many services.