I wanted to visit the Emirates recently, and I had to find flights. As a loyal Oneworld customer, I was disappointed to see that Finnair had cancelled their Helsinki-Dubai flights until the fall season. My only natural alternative was to go with an airline I had never experienced before, namely Qatar. After booking my tickets, I was pleasantly surprised to learn that while Finnair has their Oneworld lounges closed due to the Covid-19 virus, Qatar had gone an extra mile and ensured their customers had a lounge to enjoy at Helsinki airport. This is how I became acquainted with the Plaza Premium lounge. 😊
The Plaza Premium lounge
When I entered the lounge, I certainly did not come with high expectations because my past experiences with lounges that are not run by an airline haven't been fully positive (looking at you, Aspire lounge 😒). However, my perception was about to be changed.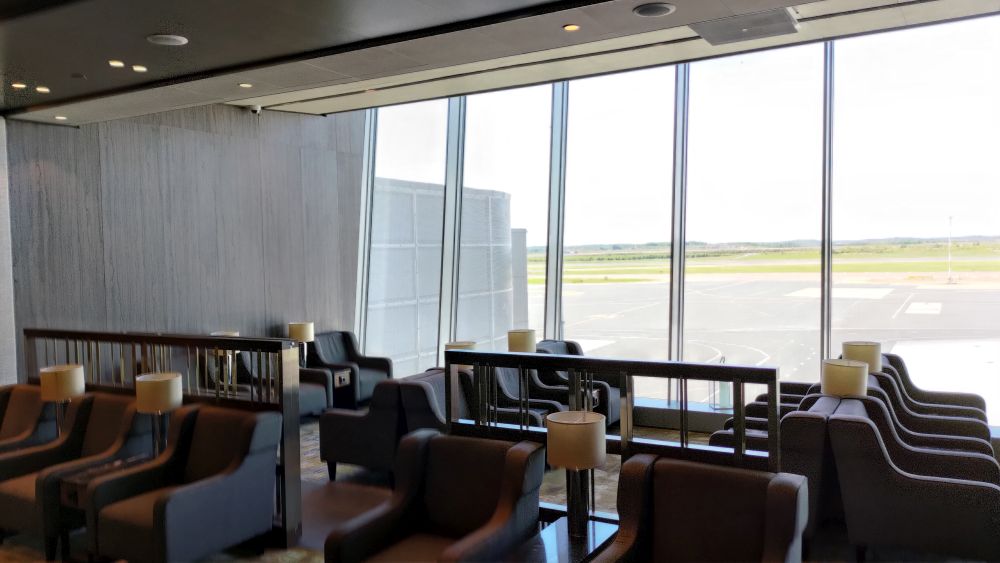 The Plaza Premium lounge is currently serving Qatar customers along with some other airlines. They are serving passengers taking a non-Schengen flight and they are located between the gates 34 and 40, which is not in the same area as Finnair's flagship lounges. The lounge can also be accessed through different pay-to-access programs and an access can be bought online by anyone, regardless of their status. Luckily, I got in with my Oneworld sapphire card for free.😉
Food and drinks
The lounge has a buffet that has some breakfast style items such as bread, cheeses, ham, salad, croissants and so on. It is nice that they have these snacks easily accessible throughout your stay in the lounge. If you want to dine in, you can do that as well, but you should reserve some time for it, just in case. They have QR codes on their tables and once you scan them, you can access their menu that is full of good stuff. You will just need to place your order using your phone, and soon enough, they will bring you a freshly cooked meal. 😋 It is worth noting that not many lounges offer such a service and I was very happy to see they would have à la carte dining.
For drinks, you have a lot of options: several soft drinks, juices and water. In addition to this, they have a bar with a bartender for any alcoholic beverages. Just go up there, ask for a drink, and they will happily serve you what you requested. Alcoholic beverages are included in the price of the lounge, and they do not cost anything extra.
Verdict
I had a great time visiting the Plaza Premium lounge, the staff was friendly, the lounge was clean and their food and drinks were excellent. I was pleasantly surprised to see an à la carte menu in the lounge. If I found myself in a situation where I don't have a lounge access by status, I would definitely pay this lounge another visit. On the other hand, if I am flying Qatar again and Finnair lounge is closed, I would be more than happy to know that Plaza Premium is there waiting for me. 😊