Now that Finnair has their Oneworld lounge closed, I had to seek for an alternative lounge access in Helsinki. The only one open during the pandemic was the Aspire lounge. In addition to Aspire, I have previously visited Finnair lounges, the SAS lounge and Plaza Premium lounge at Helsinki Airport, and I must say that Aspire was the most modest one out of the options that would be there without the Covid-19 situation. 😅
The Aspire lounge
The lounge serves several low-cost airlines such as airBaltic and TUI, and it is a part of several lounge access programs such as Lounge Key and Priority Pass. In addition, the access can also be purchased for 28 euros per person, if booked beforehand on Finavia's website.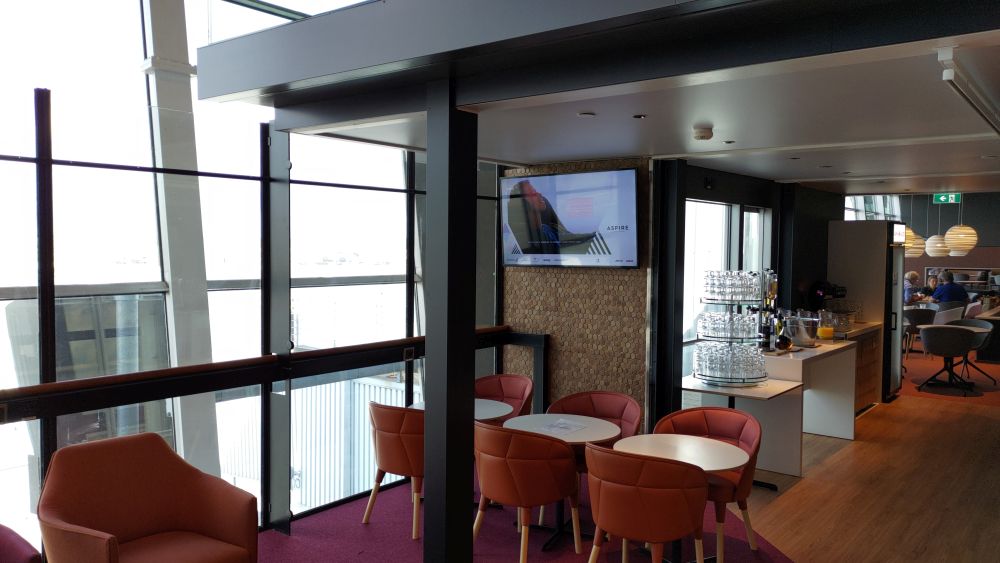 The lounge has two floors, although the second floor is very small. It's conveniently located at the gate number 27. This means that it's only a couple of gates away from the Finnair lounge.
Food and beverages
I visited the lounge at 13:00, and given that it's around lunch time, I was expecting to see warm food options. However, the only warm food option was a cauliflower soup. Apart from that, there was bread, cheese, some salads and vegetables. Nothing too exciting but delicious all the same. From this I can gather that their menu is more of an average hotel breakfast than anything that could be called lunch or dinner, regardless of the time of visit.
In terms of food, the lounge might be the worst one in Helsinki, however, the alcohol section is the best in the Schengen side of the airport. They have two kinds of wine – red and white – and several spirits such as vodka, whiskey and gin. There's also cognac and beer. As for soft drinks, they have three different types of juices and several sodas like Fanta and Pepsi. This means that there is more variety than in the Schengen lounge Finnair has. This being said, they do discourage drinking by having big signs stating that flying drunk is a criminal act. It's not that they would care, they just want to save money. 😂
Verdict
In my opinion, the Aspire lounge is not worth it. If you are at least on a sliver level and flying Finnair, you will be better off purchasing an access to their lounge. If you are traveling on any Star Alliance flight, you can purchase an access to SAS lounge, which is a way better deal anyways. Because the Aspire lounge is not run by any airline, they do not need to keep their loyal customers happy. It is very clear that if you are flying on a low-cost airline or are not eligible for any other lounge, they are the only option in Helsinki, and no competition means no need to keep up high standards.